Paths
objects/buildings/airport/fire_trainers/1.obj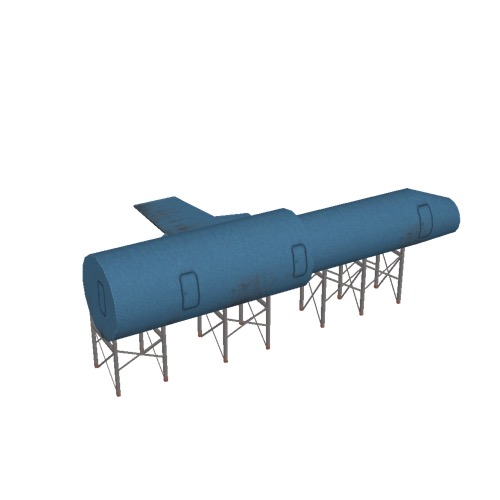 General Details
Description
This model is based on the engineering drawings of a hybrid B737/757 aircraft fire training rig manufactured by Simulation FTS Ltd in the UK. The original is dual fuelled (kerosene and LPG) and can be set up to simulate a wide range of common aircraft fire scenarios. Similar models can be seen at several UK airports.
Object-specific Details
Please note that you must download the library as a whole from the OpenSceneryX home page, we do not provide downloads for individual items. If you are a scenery developer and want to know why this is, and how to use the library correctly in your sceneries, start here.