Paths
objects/airport/vehicles/catering/medium/gate_gourmet/1/up_190cm.obj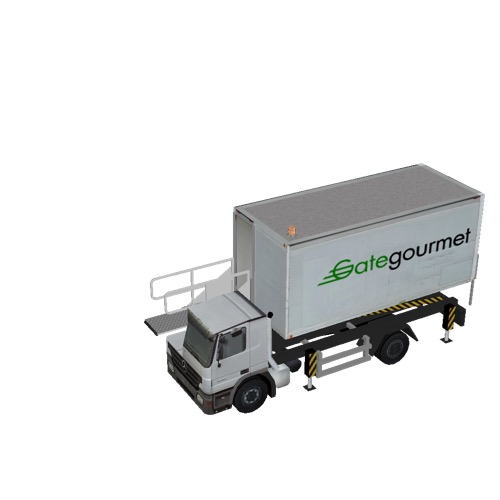 General Details
Description
A mid-sized airport catering truck with platform raised to 1.9m in Gate Gourmet markings.The vehicle has a modified half-size drivers cab on a Mercedes 2-axle chassis allowing access to low-silled aircraft. Loader platform is raised to 1.9m, suitable for aircraft types CRJ, Fokker 100, BAe146, EMB-145.
Object-specific Details
Please note that you must download the library as a whole from the OpenSceneryX home page, we do not provide downloads for individual items. If you are a scenery developer and want to know why this is, and how to use the library correctly in your sceneries, start here.