Paths
objects/airport/helipads/2.obj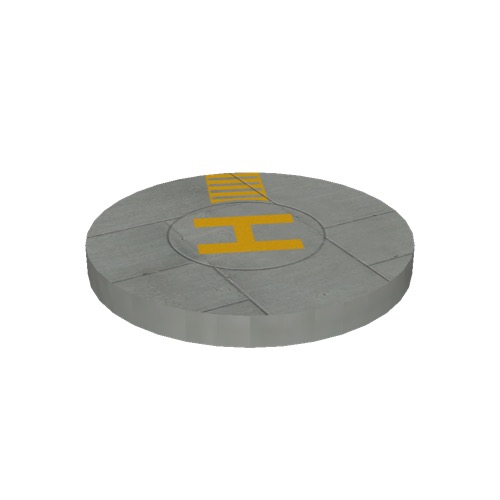 General Details
Description
A permanent, circular concrete helipad.
There are no restrictions of any kind placed on this object. You are free to do as you please with it, including directly distributing it in your scenery package independent of OpenScenery X. Crediting Daveduck at X-Plane.org would be polite.
You must include this license with any distribution.
Object-specific Details
Please note that you must download the library as a whole from the OpenSceneryX home page, we do not provide downloads for individual items. If you are a scenery developer and want to know why this is, and how to use the library correctly in your sceneries, start here.