ⓘ
Scenery developers, use these paths to insert this item into your sceneries. You will see them inside WED and OverlayEditor.
Paths
objects/buildings/industrial/wind_turbines/12.obj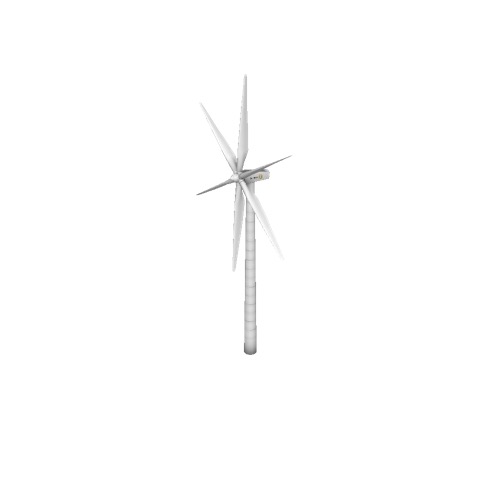 General Details
Description
An animated 6-bladed wind turbine on a 100m high pedestal with blades equally spread.
Object-specific Details
Dimensions

ⓘ

These are the outermost bounds of the object.

:

w:

86.5m (283.79ft)

h:

149.6m (490.81ft)

d:

21.4m (70.21ft)

Animated

ⓘ

This object contains animation.

Placement Locked at:

0°

in WED

ⓘScenery developers, when adding this object using WED version 2.1 or higher, the rotation will be locked at 0°. This is because this object is designed to rotate in the wind, and to align with the correct wind direction in X-Plane® the placement angle must be locked at this value. If you are using OverlayEditor or an older version of WED then please ensure you set the rotation to 0°.
Please note that you must download the library as a whole from the OpenSceneryX home page, we do not provide downloads for individual items. If you are a scenery developer and want to know why this is, and how to use the library correctly in your sceneries, start here.